"WE are still masters of our fate; we are still Captains of our souls", or so goes the famous saying by Winston Churchill, who firmly believed that people shaped their own destiny.
But according to a recent study, it turns out that the writing really is in the stars, and that our destiny — at least when it comes to diseases — has already been determined.
The study, conducted by Columbia University researchers and published in the

Journal of the American Medical Informatics Association,

shows that 55 diseases are "significantly dependent on the birth month", and can be exacerbated by poor lifestyle and dietary choices.
People born in March, for example, are much more likely to experience heart-related diseases, such as
cardiac failure
, mitral valve disorder and arrhythmia, while those born in October — who are, incidentally, least likely to die of heart failure — are more prone to insect bites,
sexually transmitted diseases
and chest infections.

January mothers should also watch out: as the month most likely to bring on vomiting, it stands to reason that morning sickness could only get worse for these unlucky souls.

The research also shows that one in 675 occurrence of ADHD could be linked to being born in
November, and that asthma was more likely to occur in people born in July and October.
December, on the other hand, only brings on bruising, while May and August babies appear to have won the birth lottery — with no predisposition for any disease detected.
"Overall, we found that some months, namely May and July, had zero at risk diseases," the authors wrote.
Interestingly, researchers also found that people born in (US) autumn lived longer than those born in the spring months — most likely due to the fact that autumn babies were protected against cardiovascular conditions, while those born in the winter and spring were associated with an increased risk of
heart problems
.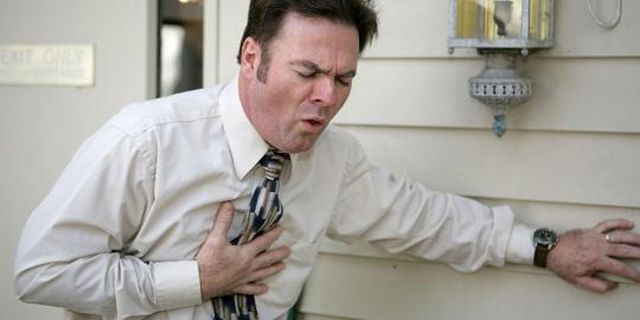 Despite the findings, the authors concluded that "the risk related to birth month is relatively minor when compared to more influential variables like diet and exercise."
It is not the first time that the time the month of birth has been correlated to a particular advantage or disadvantage.
In his book,

Outliers

, New Yorker writer Malcolm Gladwell found that people born at the start of the year — and most likely to be the oldest in class and on sports teams — were more likely to succeed.
January: Hypertension

February: Lung and bronchial cancer

March: Cardiac failure, arrhythmia, mitral valve disorder,

April: Angina, cardiac

May: A lucky month with no increased likelihood of disease

June: Preinfarction syndrome (severe angina)

July: Asthma

August: Another lucky month

September: Vomiting

October: Insect bites, STIs, respiratory infections

November: Least likely to develop arrhythmia, mitral valve disorder and lung cancer and ADHD

December
: Bruising
Thanks For Reading...!
Share This Post...
~--Please Like us on Facebook--~
Like us on Facebook →