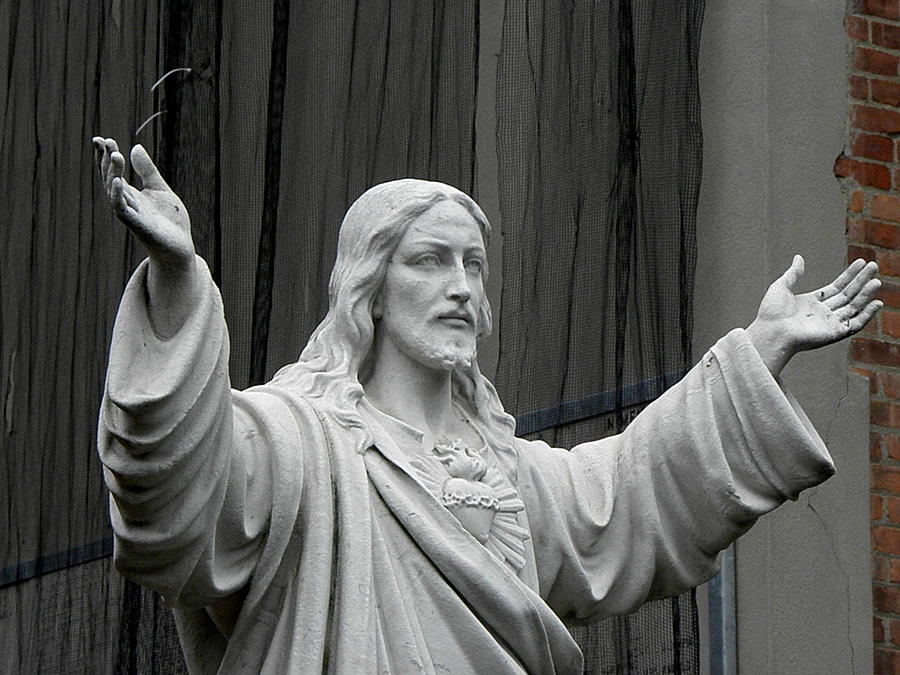 Victorians come together to celebrate the Christmas holiday season churches across Melbourne are praying for peace, acceptance and courage in the aftermath of recent events.
Anglican Archbishop Philip Freier: As 2014 draws to a close, it can seem hard to keep alive the dream of human progress. But if things are no better, they are probably no worse. Modern society is in the midst of shifting realignments and we are profoundly uncertain of how they will develop, let alone end. What is the future of the nation-state? What changes will be wrought by biotechnology? Or climate change? There are new borders everywhere we turn.
We can always find good reason to be dismayed at the state of the world, because there is always injustice, poverty, need and despair. But that is not the whole story, or even the main story.
Jesus, too, was born into a world heavy with foreboding and uncertainty. His people chafed under the heel of the Roman empire and his family faced exile. The fracture lines between peoples that are so deeply etched today existed then, too. But Jesus's birth surmounted that. What we celebrate at Christmas is God's action in human affairs, to give a different future, one of peace, reconciliation and hope. We celebrate the fulfilment of God's promise to renew our relationship with him and by extension with each other.
It is the most important fact of human existence: God loves us. He has opened the door to reconciliation, peace and hope.
Christmas tells us about the unfolding of God's promise, then and now. It shows the constancy and faithfulness of his love.
Have a blessed celebration of Jesus's birth and may your Christmas bring you the knowledge of his love and peace.
Scots' Church Reverend Douglas Robertson: In light of the tragic siege in Sydney and tensions that have risen between some of the communities that shape multicultural Australia, the essential message of Christmas becomes all the more important for all of us, not just Christians: peace on Earth and goodwill toward all people. We pray "peace and goodwill" for the families who have lost loved ones, the customers and staff of Lindt who will carry this trauma with them for a long time, the emergency services personnel who will struggle with all sorts of emotions, and for the Muslim community as they struggle more than any of us to know how to deal with worldwide terrorism or its local manifestations. The name Jesus means "The Lord saves", and we believe that he can indeed save us from our pride, greed, hatred, anger, fear and alienation when we turn to him in faith. He can heal troubled souls, he can restore broken relationships and he can teach us how to live out peace and goodwill to all people.
Anglican St James' Old Cathedral's Reverend Matt Williams: "Do not be afraid," said the angel to the shepherds, "to you is born this day a Saviour." For 175 years now Melbourne's oldest church has echoed and freshly applied the message of the angel, and we will do so again. What people fear and why they fear may change — war, financial uncertainty or terrorist activity. But the reason we need not fear remains the same: Jesus.
Collins St Baptist Church's Reverend Carolyn Francis: In light of recent Australian and worldwide tragedies we must remember the story of Christ reminds us that God refuses to remain distant from us, so we shouldn't remain distant from one another. Christmas is about reconciliation, it's a celebration of not only our relationship with God but also those with one another. This festive season we should make the decision to live in closeness and love with all of humanity.
Catholic Archbishop Denis Hart: Dear Brothers and Sisters, at the end of another year, which has been filled with war and tragedy, mixed with the joy of new birth and new life and the goodness and compassion of people, we come to see the reality of our human condition.
Jesus is the key that opens the door to God being born, one like us, and showing that our human nature is noble and is filled with hope.
Just as through the centuries people waited for Jesus to be born and the story of humankind to be changed, so after this year we come to realise that God is near to each of us and values our existence and our love. This Christmas we have to stand up for the fact that good is greater than evil. Christmas speaks to us of God's love for people and our capacity for love and service.
It brings us away from ourselves to the lasting love of God and to what we can become and offer to those we meet. Jesus in the weakness of human flesh is the immortal God. His presence lasts forever. Above all, Christmas is a time of hope. We see through the darkness the great light of hope in what we really are; body and spirit made for love, for truth, for God and for each other.
May Jesus, the key to true life, make us confident in what we can do by following him and how we too can enrich the lives of others.
We are made for light, we are sons and daughters of God, and we are God's people loved by him without limit. May Christmas be a time of love, peace and hope for each of you and for all those you love.
Thanks For Reading...!
Share This Post...
~--Please Like us on Facebook--~
Like us on Facebook →